Astronomical Centre Rijeka
The Little Star That Could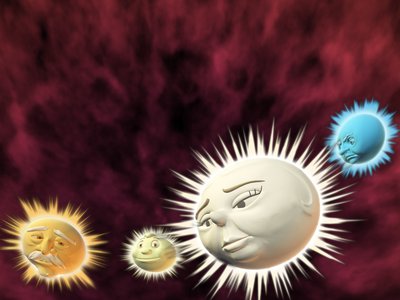 Genre: adventure
Duration: 35 minutes
Languages: English, German, Spanish, Polish and Croatian
Naziv filma u originalu: The Little Star That Could
Trailer: Watch on Youtube
More than 25 years ago, the popular and well-loved story The Little Star That Could was created as a classic planetarium show. It was distributed to more than 100 planetaria around the world, and can still be found on the schedules of some of those classic theaters.
In 2008, Audio Visual Imagineering created the fulldome version. The script has been rewritten, mostly with updated astronomical information.
The Little Star That Could is a story about an average yellow star on a search for planets of his own to warm and protect. Along his way, he encounters other stars, learns what makes each star special, and discovers that stars can combine to form clusters and galaxies. Eventually, Little Star finds his planets, and each is introduced to audiences along with basic information about the Solar System.