Astronomical Centre Rijeka
Rental of Conference Halls and Meeting Rooms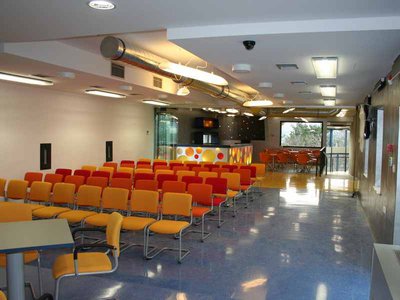 Conference hall (big)
The conference hall is ideal for meetings, conferences and presentations for approximately 60 participants, with possibilities for different seating arrangements. The room is air conditioned and equipped with modern audio and video equipment (42-inch plasma TV with computer, ADSL Internet, projector, screen, sound and microphone connections).
Meeting room
The meeting room is great for meetings, lectures and workshops.
Multimedia workshop
The multimedia workshop is a room with 7 desktop computers and one multimedia projector.
Prices and Info