Athletic Hall Kantrida
Rental of Halls and Meeting Rooms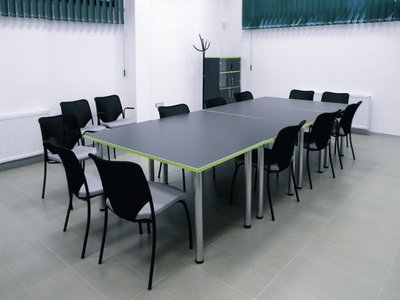 Multipurpose Hall Rental
The whole area can be divided into several sports grounds which can be rented separately, according to your needs: 
1/3 of the ground surface, dimensions 15 m x 26 m,
2/3 of the ground surface, dimension 34 m x 26 m,
the whole ground floor with dimensions 52 m x 26 m. 
The sports grounds can be rented for the following sports disciplines: handball, basketball, indoor soccer, aerobics, dance, tennis, badminton and other.
Meeting Room Rental
The surface of the meeting hall is 41 m2. It is equipped with 4 tables, 12 chairs, a board and a 37'' plasma TV.
Rental price: 64,00 HRK + VAT/hour.
Rental possibilities for meetings and conferences (PDF, 2,2MB)