Stadium Kantrida
About the Venue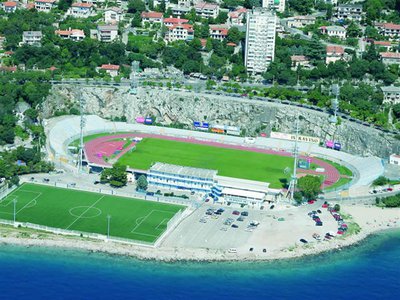 The Stadium Kantrida is located in the west part of the city of Rijeka. It was inaugurated on June 1, 1913.  The warm up pitch with artificial turf was built in 2005.
The stadium is used for soccer and athletics as well as for concerts and tournaments.
The venue can be reached by city bus 2. Right next to the warm up pitch is located a beach volleyball pitch: in its vicinity is located the  Athletic Hall Kantrida and the Swimming Pools Kantrida.
It is suitable for people with disabilities.