Swimming Pools Kantrida
Catering Facilities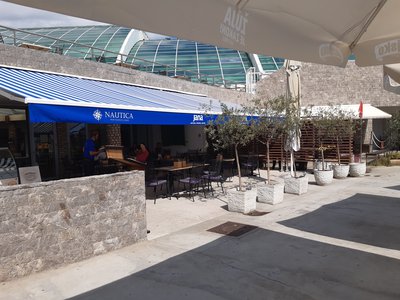 Kantrida Swimming Pools include several catering facilities: two cafés and a restaurant.
Café 08, with a terrace, is located near Kantrida Swimming Pools reception desk, with a view at Olympic Pool 1 and a terrace near the Olympic Pool 2 with a sea view. 

Having a children's birthday party at Kantrida Swimming Pools, organized by Catering service 08, is an excellent entertainment option of the youngest. Thanks to the two charming animators, Katarina and Davorka, children can enjoy numerous activities by and in the pool, and get balloons and photos for souvenirs.

For reservations please call 00385 51/621-781, 621-781 from 8am till 8pm.

Children's birthday parties at the Kantrida Swimming Pool: for safety reasons, children must be accompanied by an adult observer at all times. Parents can rent the Children's Pool and a meeting room and entrust the personnel of the catering facility 08 with organisation of the birthday party.
 
Mirage
The very top of the garage is the location of the bar Mirage. Its spacious terrace of 300 m² offers an astonishing view of the Kvarner bay.
 
Restaurant Nautica– a restaurant with a terrace at beach level. For reservations please call 00385 51/410-041, from 10am till 11pm.