Swimming Pools Kantrida
Public Garage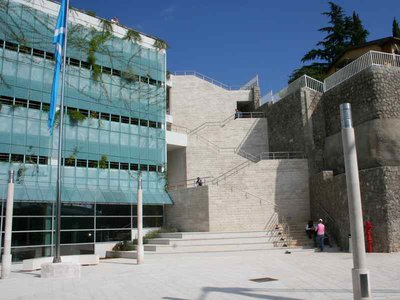 Total capacity of the public garage at Kantrida Swimming Pools is 144 parking spaces, 126 of which are for cars, 10 for delivery vehicles and 8 parking spaces for disabled persons. Garage has four levels; parking is available at three levels and on the ground floor there is the Blue Gym fitness centre.
Garage opening hours are from 00 – 24 daily. The price of parking is 3 HRK. Parking is paid by automatic counters, located on every floor or to Rijeka promet cashier at the toll booth. 
Garage driveway is on the east side, from the direction of Ulica Podkoludricu, and it can be reached by the indoor or outdoor staircase or lift.
Public garage is managed by company Rijeka promet.